New Rbz 40 Automatic Sausage Filling Machine More Stable Safer and More Convenient
By:JINYINHE
Date:2020/09/08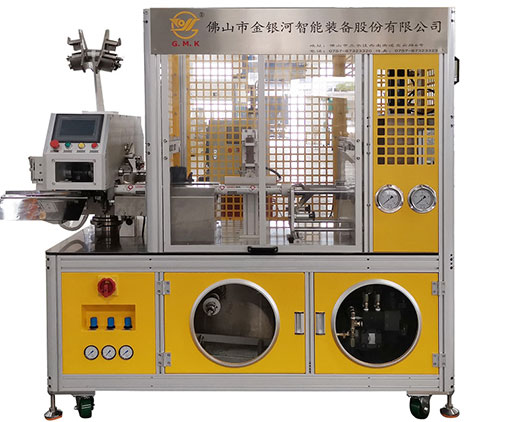 The new RBZ-40 automatic sausage filling machine adopts a new servo-driven clipping head, which makes the clipping faster and more stable.
The collar-type film former, which can be changed and installed in 2~ 3 minutes, is more convenient to use.
Adding a film clamping device and automatic film transmit device, which make the machine more intelligent.
New detection function is added, when film break, the machine will automatically shut down.
The quick-open straight filling tube makes color changing and cleaning more convenient and easier.
It is easy to switch between quantitative mode and non-quantitative mode.
CONTACT US


Foshan Golden Milky Way Intelligent Equipment Co., Ltd.
We are always providing our customers with reliable products and considerate services.
If you would like to keep touch with us directly, please go to contact us