GMK won the European patent authorization
Recently, the invention patent applied by GMK - A continuous and efficient production process of lithium battery slurry, officially obtained the patent certificate issued by the European Patent Office (EPO) (Patent number: EP3586950)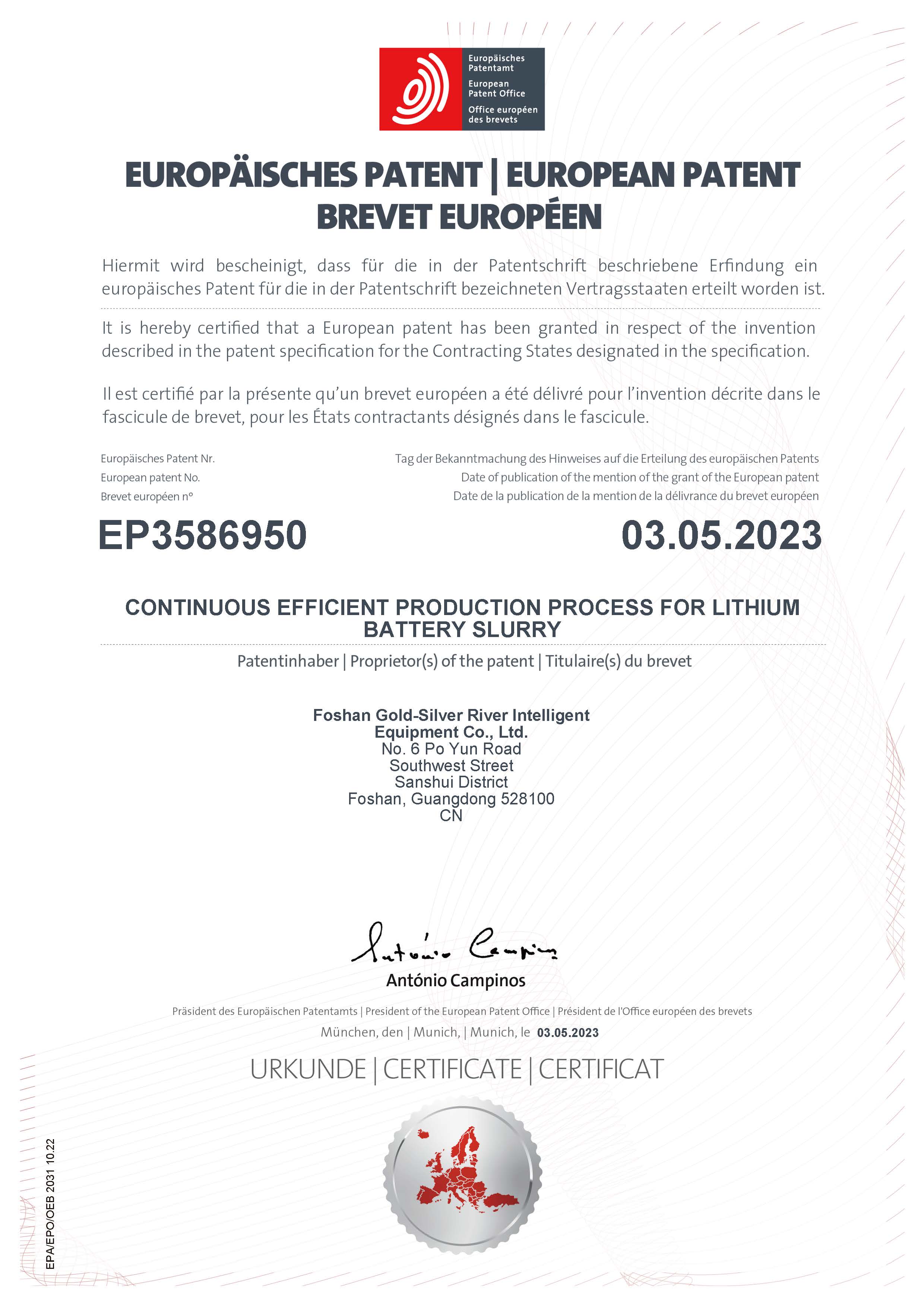 This invention is an innovative achievement independently developed by GMK. It adopts a continuous production process and aims to solve the problems of long production time, low production efficiency and high cost caused by the traditional batch production of lithium battery paste. The problem of poor slurry consistency and uniformity has been solved, and the core competitiveness of the company has been improved.
GMK has always attached great importance to the declaration and protection of intellectual property rights. It has been rated as a national intellectual property advantage enterprise, and has won many patent awards such as The China Patent Excellence Award, The Guangdong Patent Silver Award, The Guangdong Patent Excellence Award, and The Foshan Patent Gold Award.
Obtaining the European patent authorization this time also marks that GMK's patent layout gradually extends from domestic to foreign countries, and it sets out for a broader future. We always firmly believe that: knowledge promotes enterprise innovation, and innovation leads enterprises to climb the peak!
CONTACT US


Foshan Golden Milky Way Intelligent Equipment Co., Ltd.
We are always providing our customers with reliable products and considerate services.
If you would like to keep touch with us directly, please go to contact us