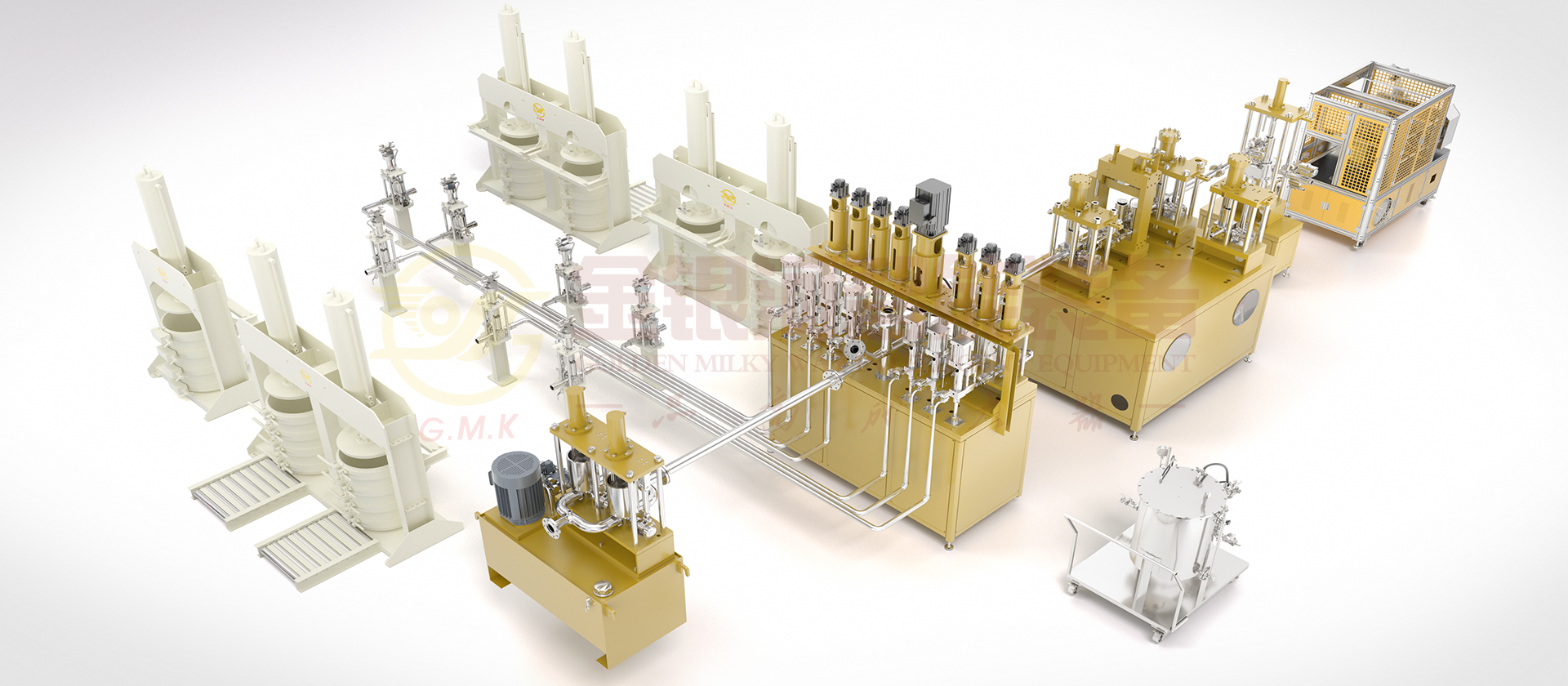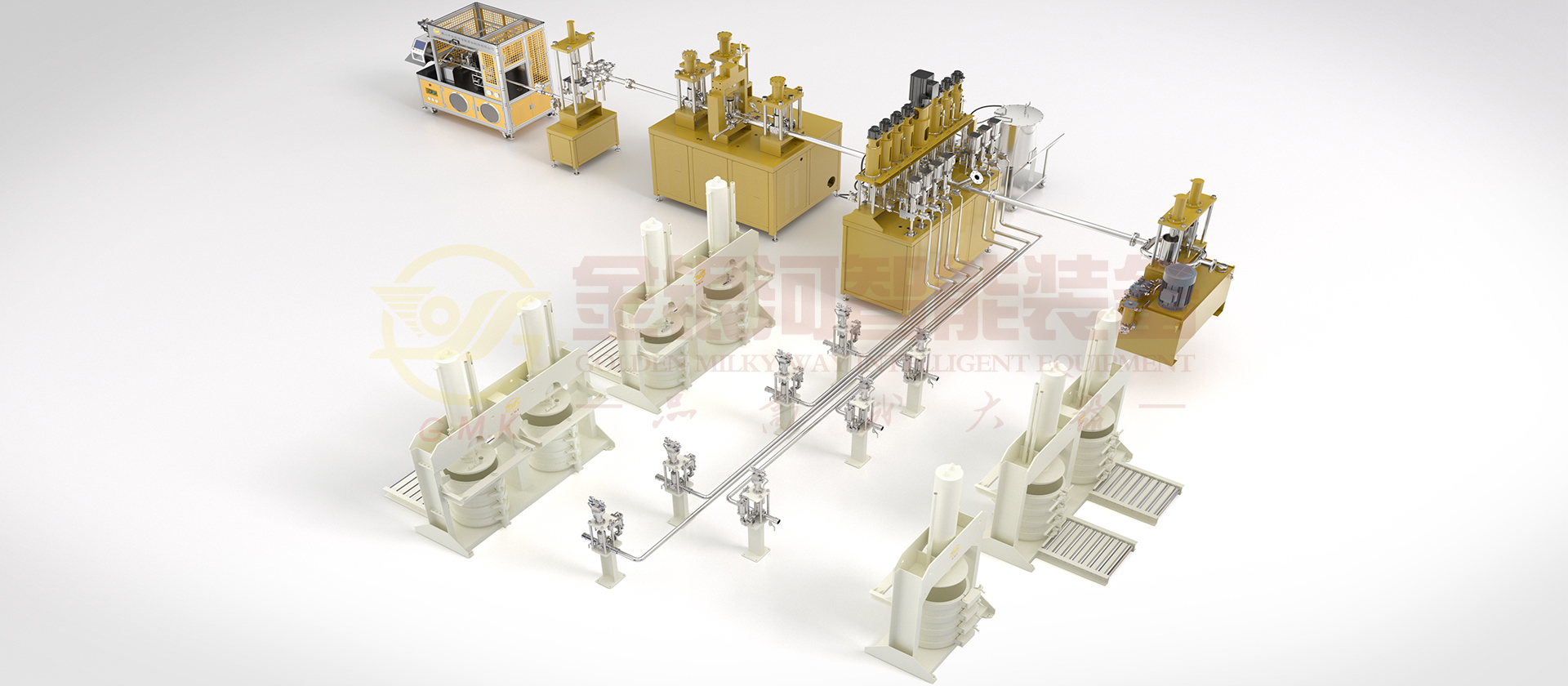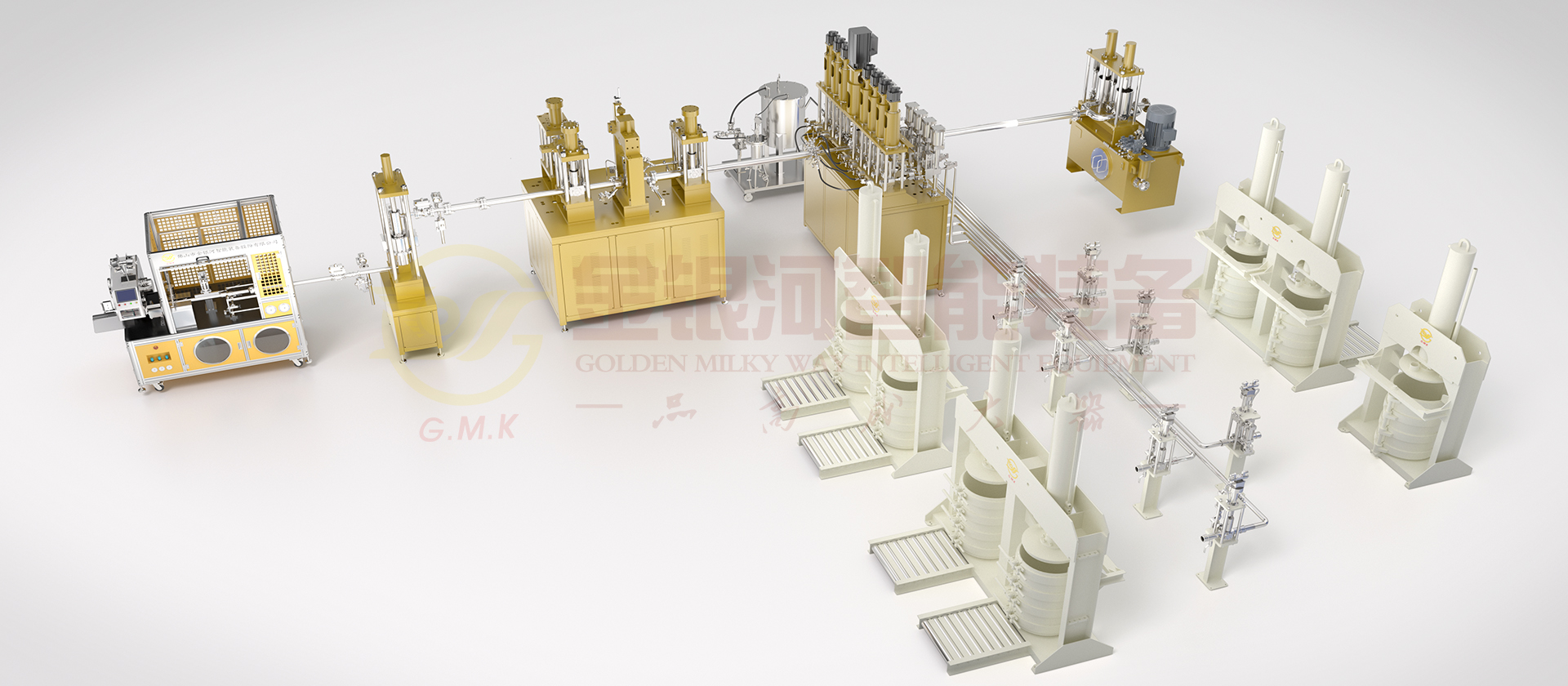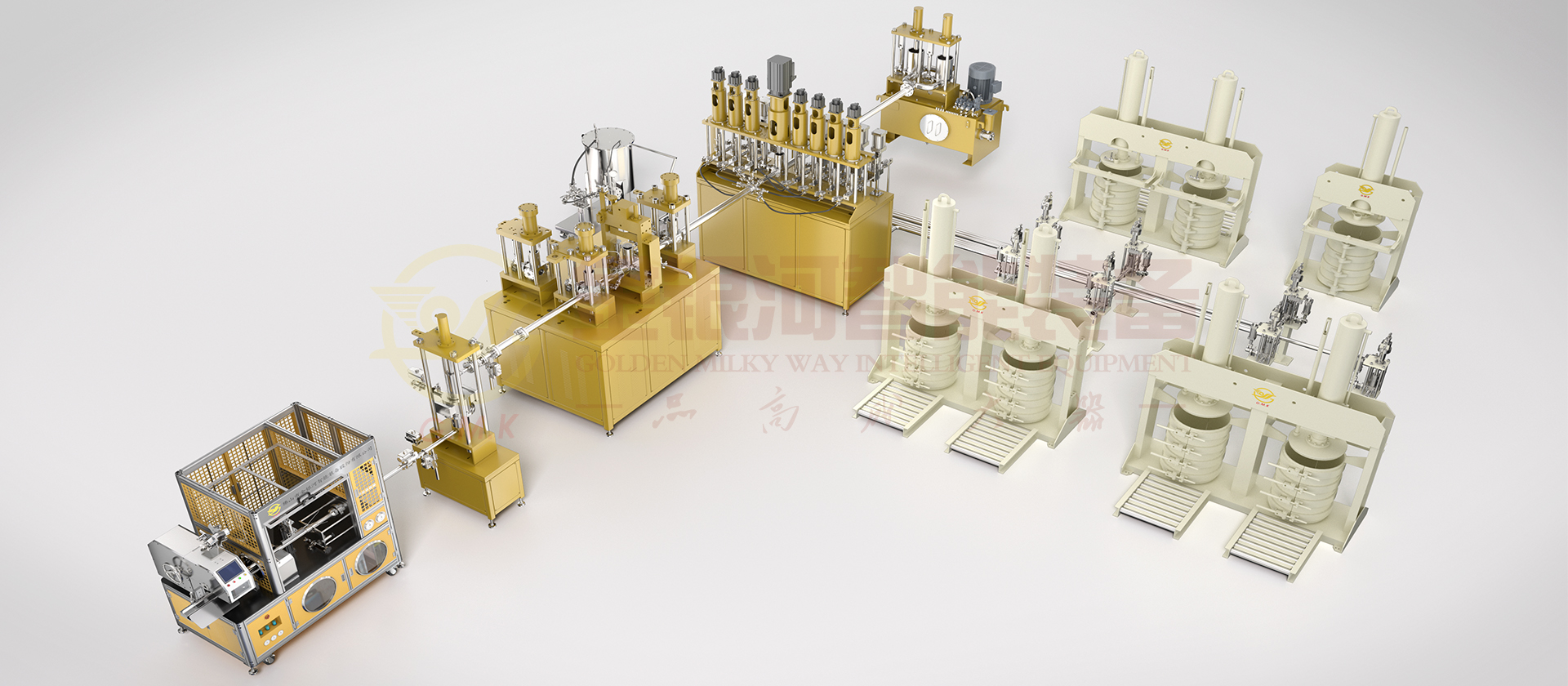 ZNT Intelligent Color Static Mixer-Alcohol type
Product Feature
Speed: 18~21 times/min. (speed is influenced by ration value and speed of discharge extruder
Summary
Variegated sealant are usually in small batch and various colors. According to these characteristics, our company developed this intelligent color static mixer, which is based on single-color static mixer. This intelligent color static mixer can be matched with our twin-screw mixer to set up a variegated sealant production line with kneading, mixing and color matching. It is specialized for variegated sealant production.
Intelligent color static mixer is original type static mixer, suitable for constant production of variegated sealant. It is consisting of color paste feeding system, color paste servo ration system, base sealant servo ration system, static mixing core, static mixing pressurization system, hydraulic system, integrated electric control system, pneumatic control system, base frame, etc. The servo ration system and static mixer is the key parts of the whole equipment.
Characteristics
Material matching and ration are controlled by servo motor, accurate and reliable.
Variety of colors can be added meanwhile to modulate any color of silicone sealant.
Online automatic color adding.
Constant automatic production.
Real-time pressure testing at material input and output parts. Over-pressure protection and stop machine function, prevent from accident.
Short color change process, color can be changed within 10pcs. Color changing material can be used to produce black sealant, no material waste.
No inventory, highly reduce labor cost.
Rotary moving parts like three-way valve use stainless steel, durable for use.
This machine system has formula storage function, it can store various formula. Convenient for order receiving.
CONTACT US


Foshan Golden Milky Way Intelligent Equipment Co., Ltd.
We are always providing our customers with reliable products and considerate services.
If you would like to keep touch with us directly, please go to contact us