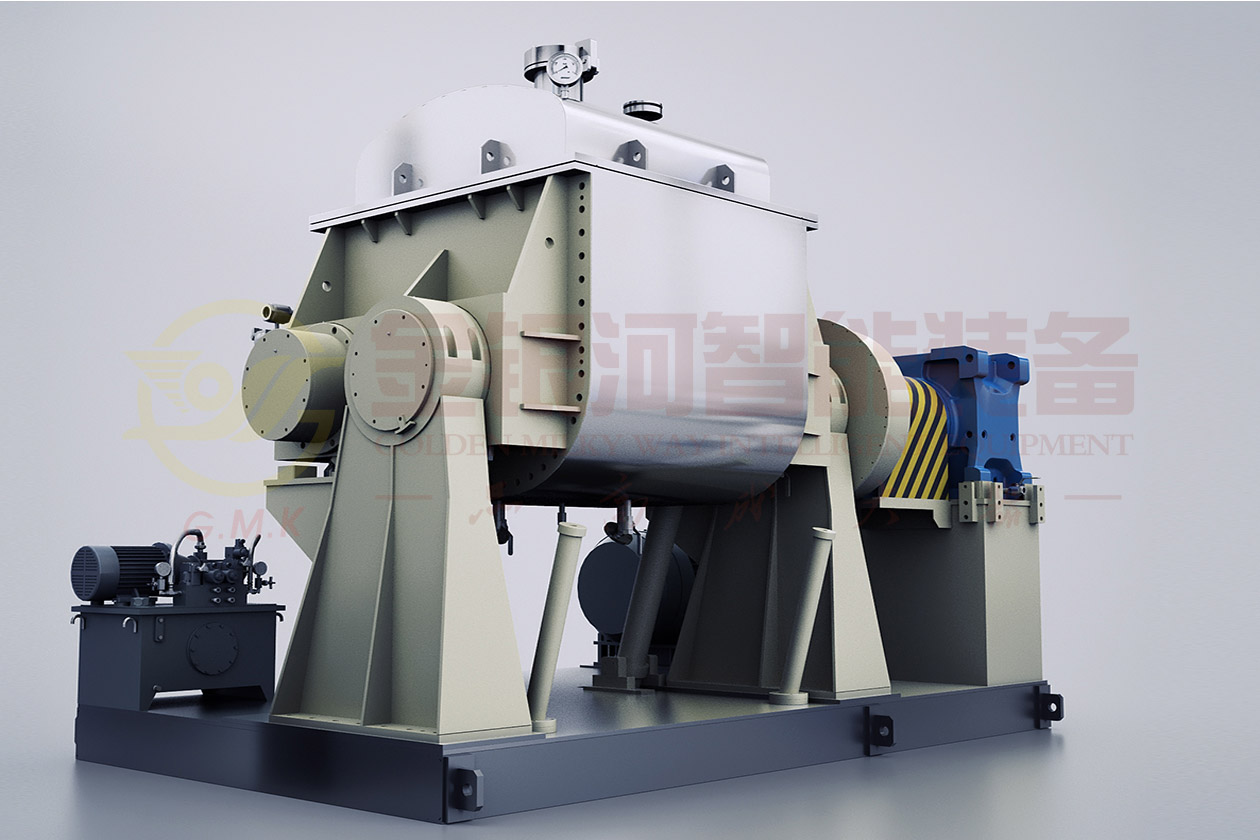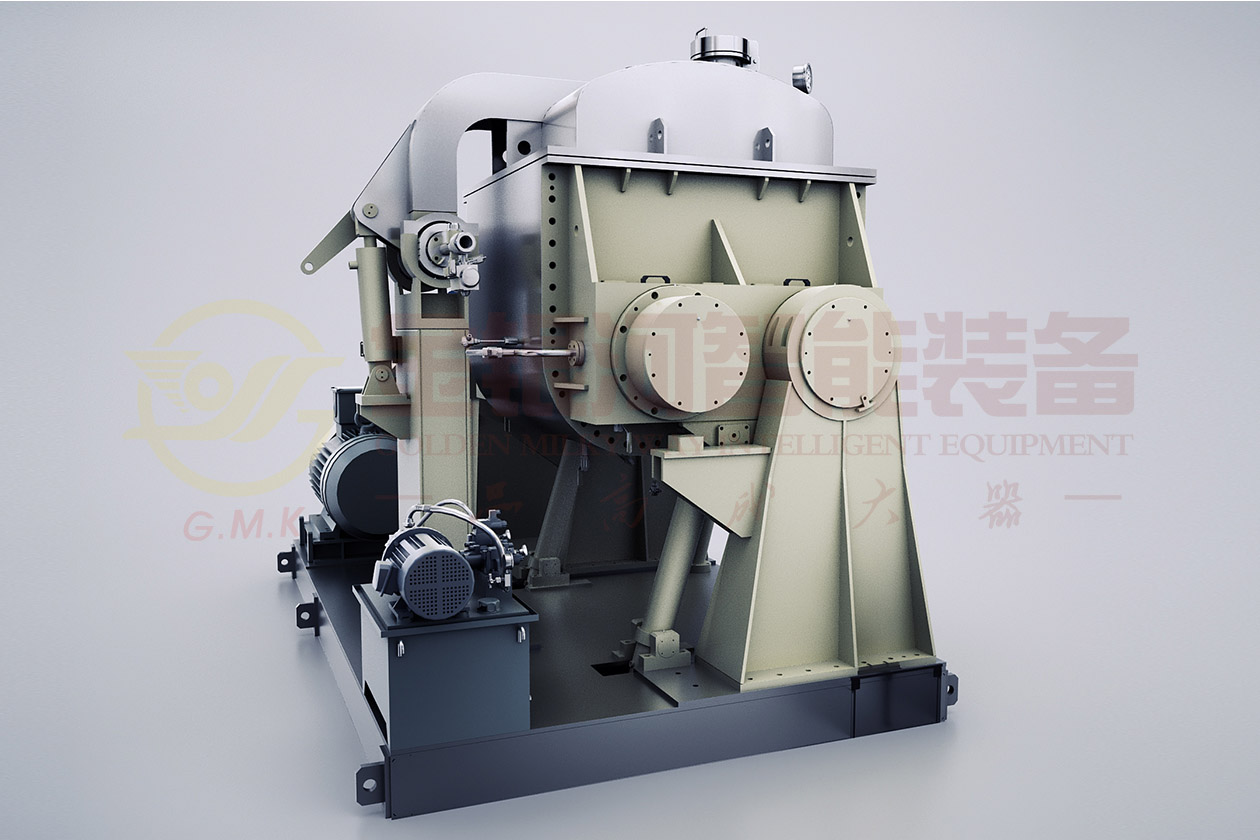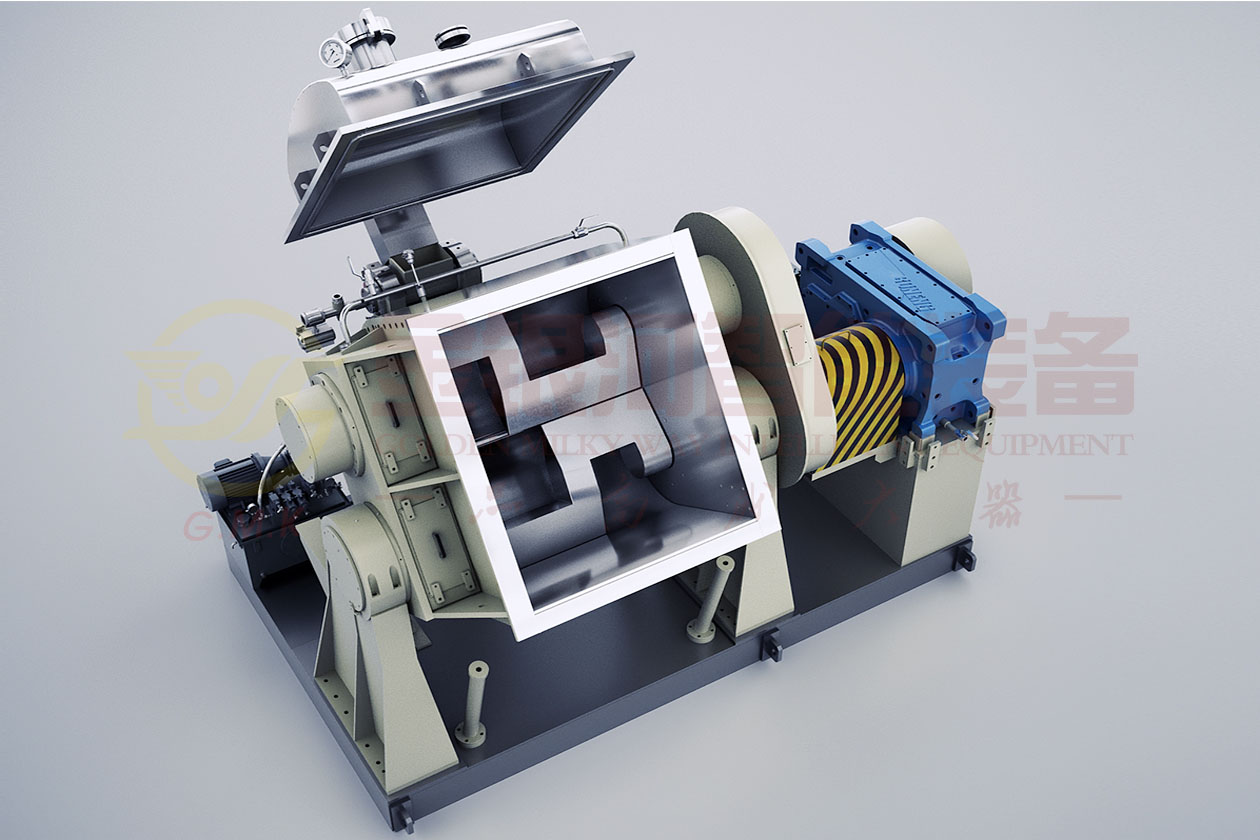 NHZ Series Vacuum Kneader
Product Feature
Suitable for production of HTV Silicone Rubber, RTV Silicone Rubber, Liquid Silicone Rubber, Neutral Silicone Sealant and etc.
Capacity: 2000L
Main motor: 160 KW
Rotation Speed: Fast shaft: 0-33 r/min
Slow shaft: 0-24 r/min
Static Vacuum degree: -0.098MPa
Power: 3 phase 380 V, 50 Hz
Discharge mode: Turning discharge/ bottom discharge/ screw discharge
Dimension (mm): 4900(L) ×2840(W) × 3500(H)
Summary
Kneader is a high-efficiency mixing equipment, mainly used in milling, kneading, crashing, dispersing and recombining all kinds of high viscosity and super high viscosity elastic plastic material, with the advantage of equal running and high kneading efficiency, it is a ideal equipment for mixing and kneading all kinds of chemical products.
Kneader is mainly comprised of a pair of Σ shape agitators which rotating in coordination, the two agitators rotate in a certain speed rate in two semi-circle vessels, the place connecting two semi-circle vessels forms a arched saddle-shape gradient, the agitator shafts make tangent touch here. This design makes materials producing a lot of acting force when materials are pulled and extruded within agitators, saddle and vessel wall, including moving, tailing, pulling, folding and separating, generating new material surface continually, lead to new composition happened.
Kneader is widely used in the industries such as high viscosity sealant, silicone rubber, neutral and acetoxy silicone sealant, CMC, battery, ink, pigment, medicine, resin, plastic, rubber and cosmetics.
Optional Hot Sale Models
NHZ-5L,NHZ-10L,NHZ-100L, NHZ-500L, NHZ-1000L, NHZ-2000L, etc.
CONTACT US


Foshan Golden Milky Way Intelligent Equipment Co., Ltd.
We are always providing our customers with reliable products and considerate services.
If you would like to keep touch with us directly, please go to contact us