LDH Double Planetary Dispersing Mixer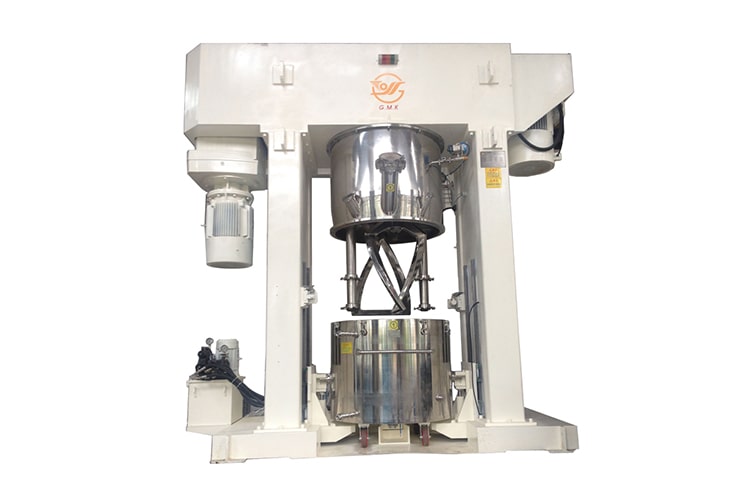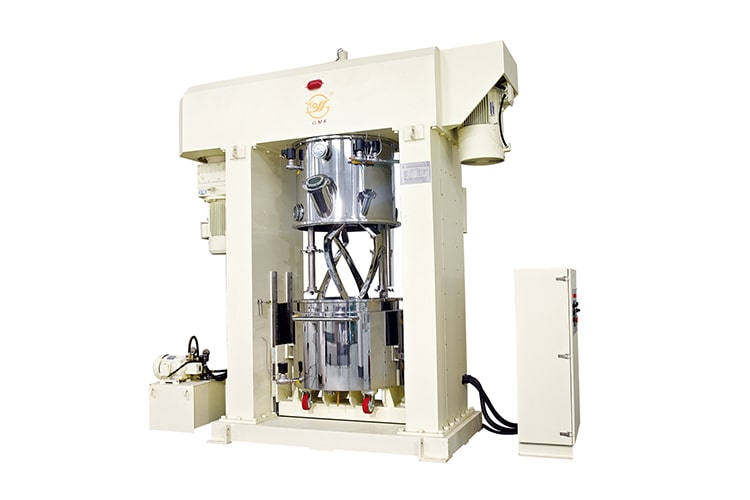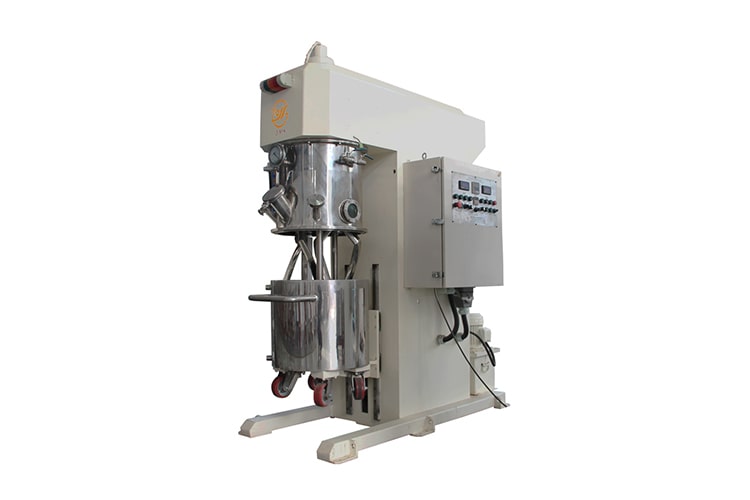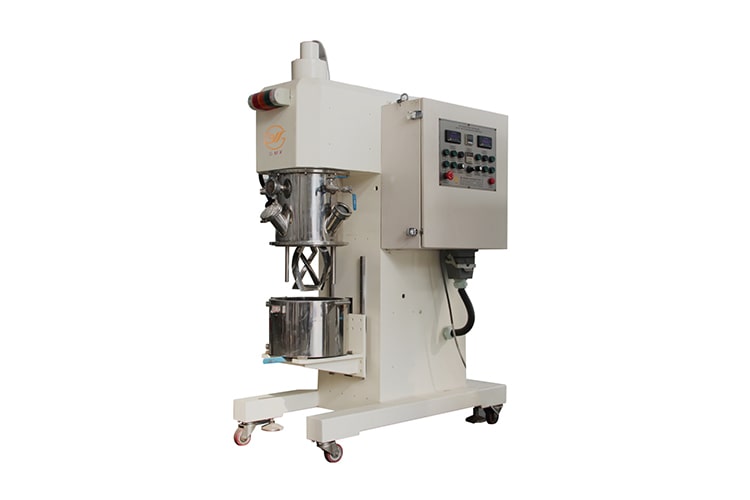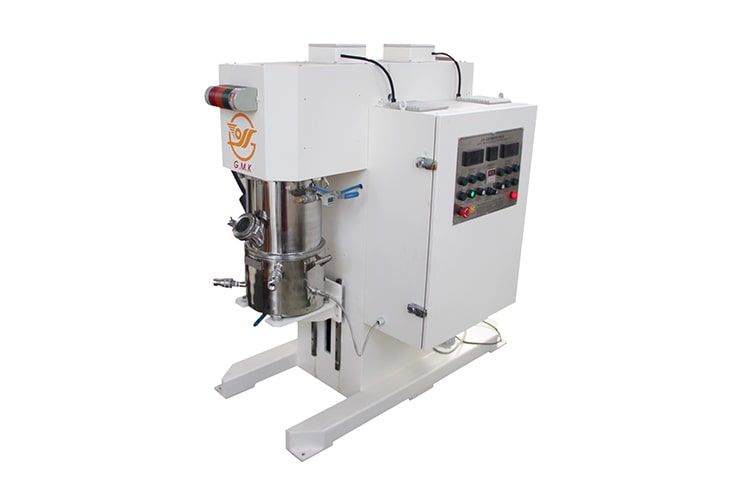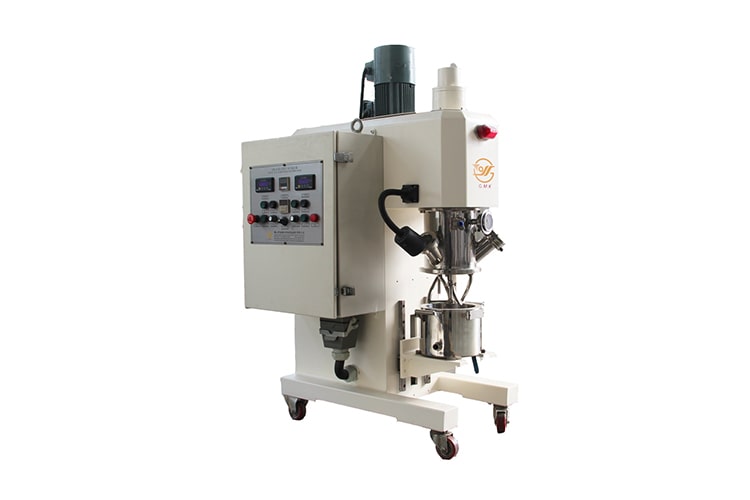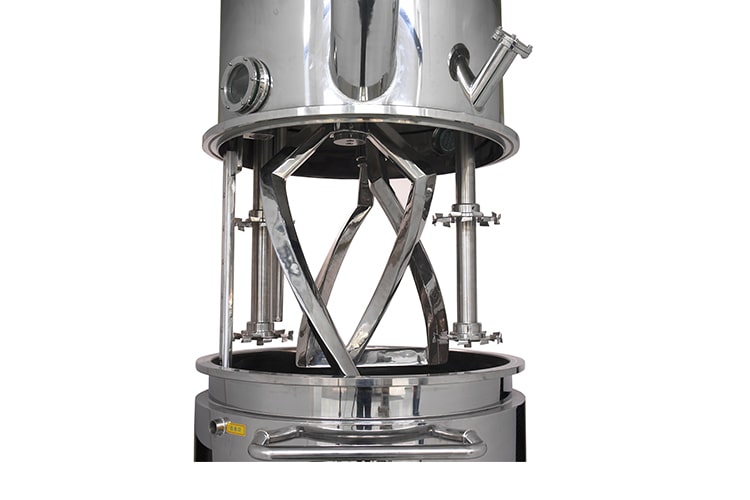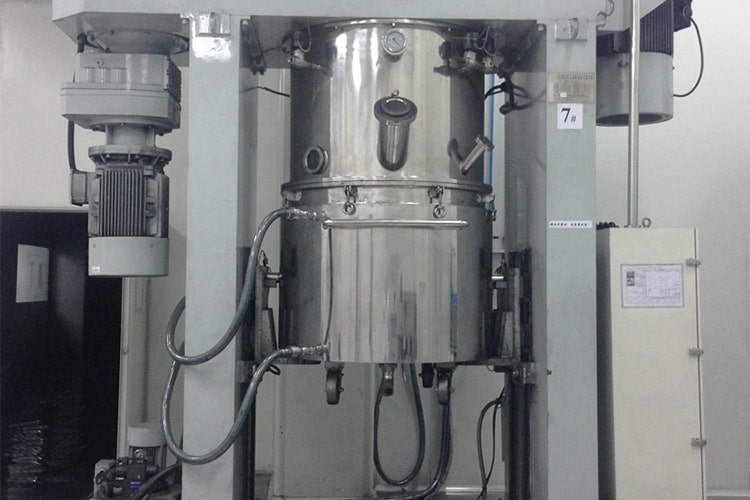 LDH Double Planetary Dispersing Mixer
Product Feature
Design Pressure:Atmospheric pressure or vacuum≤-0.095MPa
Design Temperature:Room temperature
Vessel Diameter(mm):1100
Design Volume(L):807
Main Material:stainless steel
Stirrer Design:Dual twist-type stirrer;dual high speed dispersion shafts with double dispersion disks;one wall scraper
Mixing motor power, speed and frequency inventor:
high speed motor 55 KW,with 55 KW inventor
low speed motor 45 KW,with 45 KW decelerator , 45 KW inventor
Rotation:revolution 0~22 r/min,stirring speed 0~35 r/min(0-50HZ)dispersion speed 0~1950 r/min(0-50HZ)
Vessel raising distance(mm):930
Designed vacuum pressure:-0.095MPa
Power Source:AC:3×400V(-10%~+5%),frequency 50Hz,total power 104KW
Exterior Dimensions(mm):length 3860 ×Width 1840 ×Height 3950
Weight:About 13000kg
Summary
Our double planetary dispersing mixer has combined the theories of the traditional double planetary mixer and high speed dispersing mixer, to create a new, high-efficient machine, at present it is widely used in new energy fields.
As per the character of Lithium-ion power cells and electronics capacity, we developed new reinforced machinery applied to the dry powder process for making Lithium power positive &negative electrode slurry , based on the traditional planetary mixers and dispersing power mixers, with high rotation speeds and larger torque. During the design, our company fully considered factors such as the rotational speed of stirrers, mixing power, linear dispersion speed, high viscosity slurry resistance reduced by reasonable twist stirrer shape, and distribution of turbulence intensity inside of the vessel to create the more efficient and more stable double planetary power mixer and the reinforced twist stirrers can deal with high viscosity battery slurry. The stirrer characters for the power mixer is that - the revolution and rotation of twist stirrer is clockwise -meanwhile rotation for high speed dispersing is anticlockwise, whose speed is adjustable to make the materials move complicatedly under shearing, kneading and dispersing, effectively eliminates all dead point and climbing phenomena during mixing. Three sets of mechanical seals, coupled together with soft and silence sealing to make sure reliable seal performance. On materials temperature control, it's used with unique thermos-cope technology-planetary frame and thermos-cope rod for revolution. Pt100 temperature measurement sensors have direct contact with material, greatly increasing accuracy of temperature measurement, response is much faster, error is reduced to only ±0.5℃.
Optional Hot Sale Models
LDH-5L, LDH-100L, LDH-300L, LDH-600L, LDH-1000L.
All in one Double Twist Stirrer
Based on features of lithium batteries and capacitance slurry, we design the new mixing mode which use all-in-one double twist stirrer to clockwise rotation and make the rotation movement. As the gab between paddle and paddles, paddle and vessel wall, paddle and vessel bottom is very small, and it use the kneading principle for reference and strengthen the kneading effect on the traditional function basis. Its all-around, stereo type vortex mixing ensure no-dead-angle mixing and have not climbing phenomenon.
CONTACT US


Foshan Golden Milky Way Intelligent Equipment Co., Ltd.
We are always providing our customers with reliable products and considerate services.
If you would like to keep touch with us directly, please go to contact us