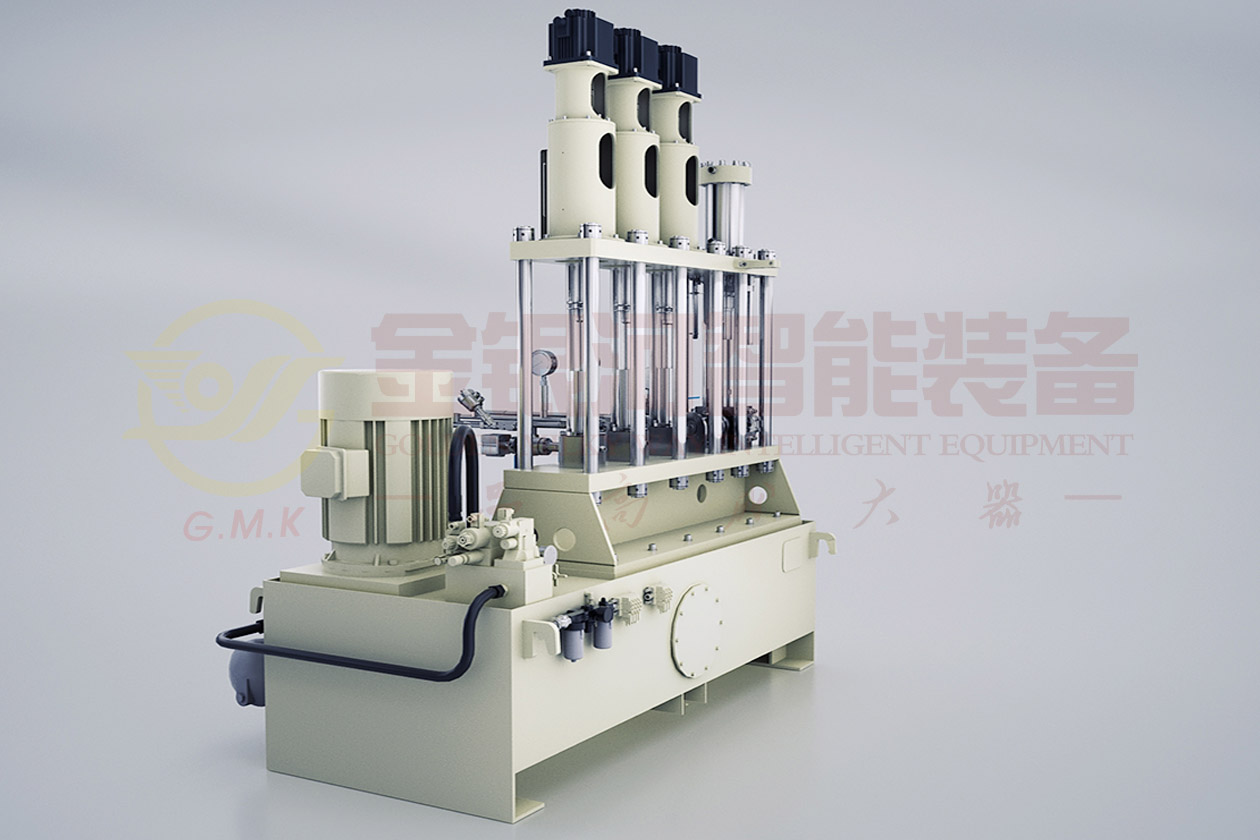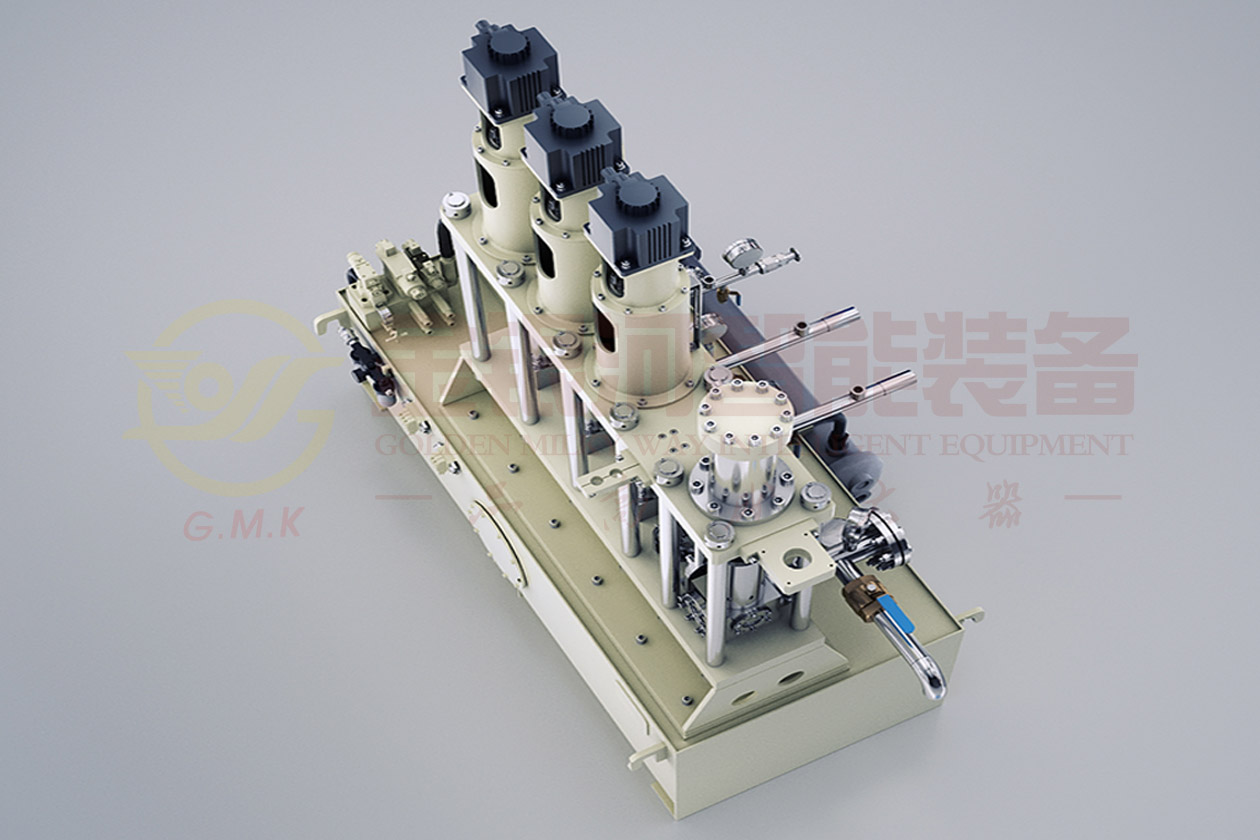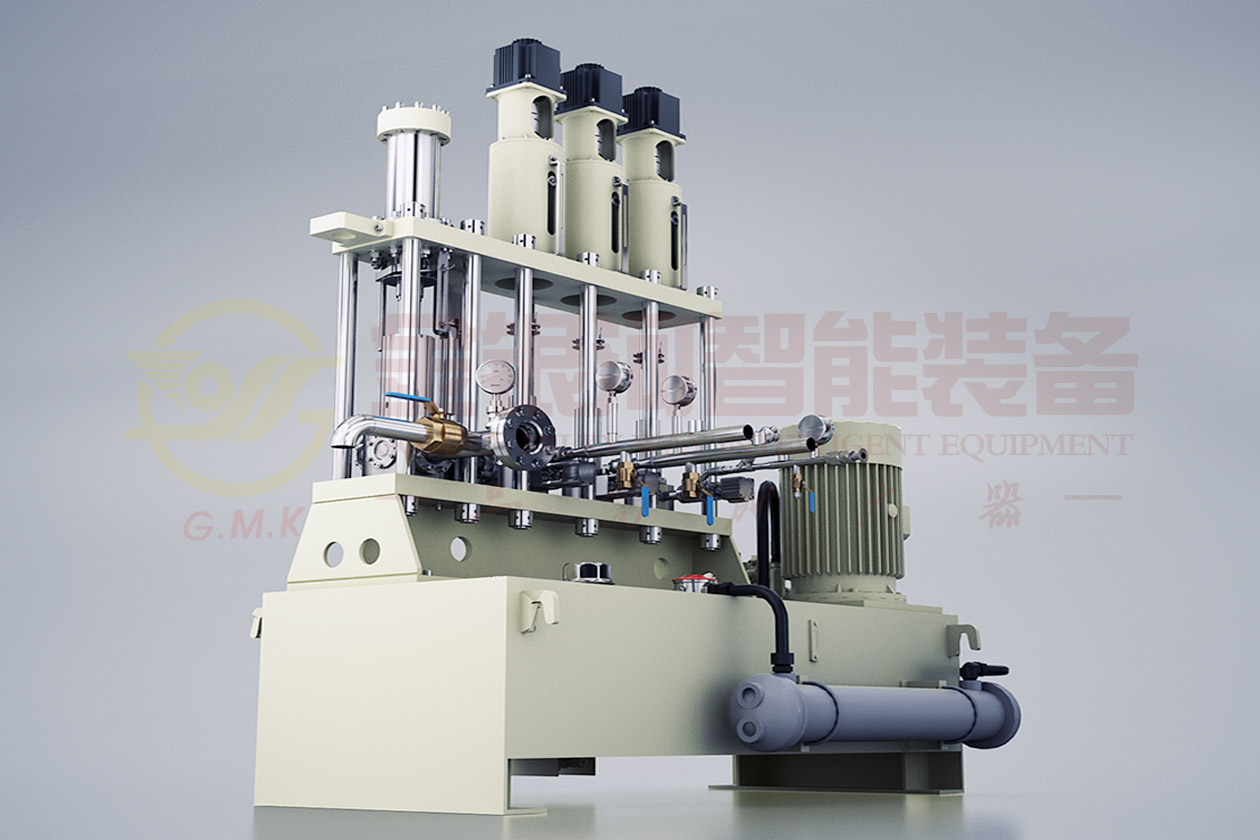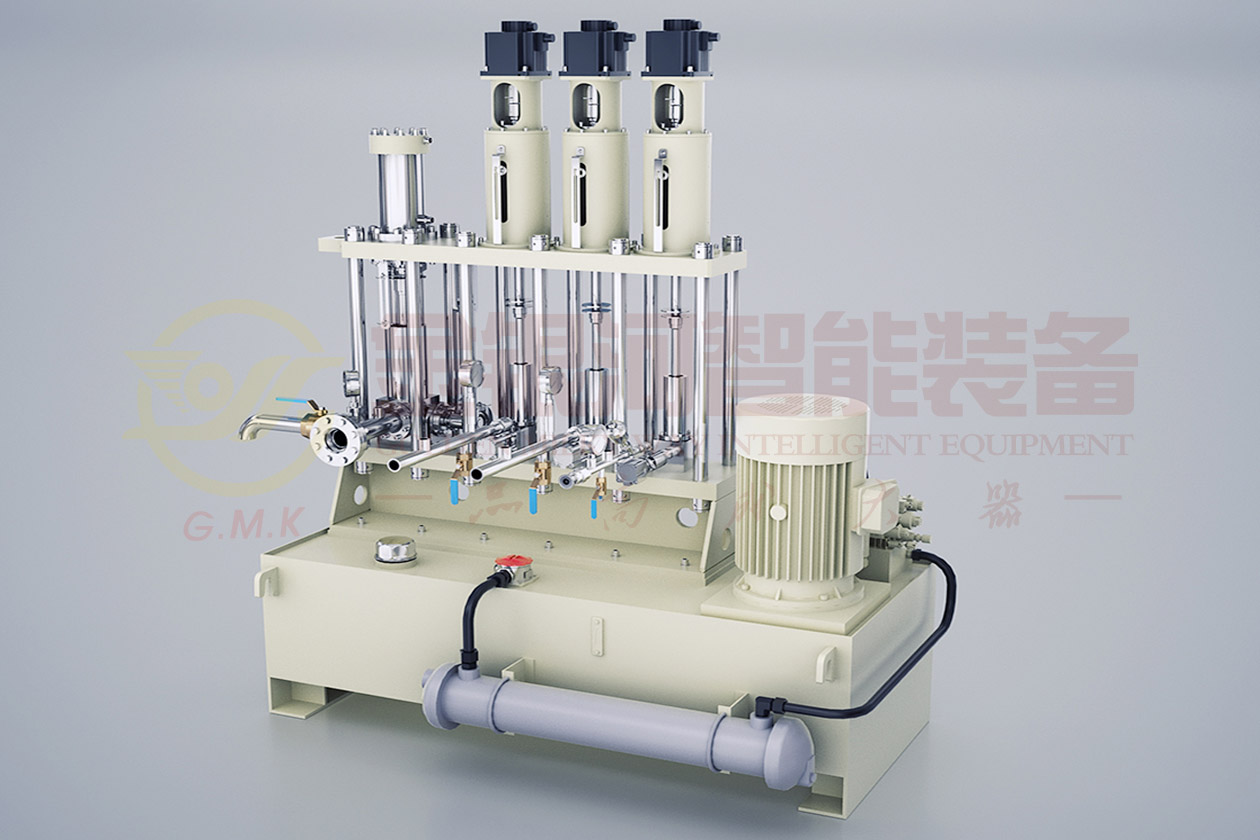 JTH Series Static Mixer
Product Feature
Suitable for production of Silicone Sealant, PU Sealant, MS Sealant and etc.
Production capacity: 1000kg/L (the speed would be affected while the dosing value is bigger or the speed of the discharge machine is not fast enough )
Summary
Based on the progressive requirement of sealant production process and the strong R&D capacity, we develop the static mixer which is one of the key equipment from single machine production to continuous production, matching with our twin-screw mixer to be the kneading, mixing, color matching and adding system.
Static mixer is a kind of new-type high viscosity material mixing equipment, particularly suiting continuous production of silicone sealant. It is comprised of static mixer, hydraulic system, dosing and metering system, valve, integrated electric control system, pneumatic control system and frame, etc., The static mixer and hydraulic servo synchronous system are the core of the entire equipment as well as the guarantee of quality stable, even and reliable product.
Characteristic
Multi formula (10 formulas) was set by the Man-machine interface. Through the PLC, Shifting sensor and the rotating encoder, the stroke of the oil tank can be adjusted according to the given parameter, which could realize adjusting the dosing automatically; the main interface would dynamically display the material's weight of each metering vessel.
Automatic on-line cross linker and catalyst adding.
Automatic on-line various auxiliaries adding.
Automatic on-line color paste adding.
Continuous automatic production.
The material discharging speed of each vessel is adjusted by the proportion valve, ensuring the discharging synchronism of each vessel in the process of production, once the formula was altered, the discharging speed would be adjusted automatically, realizing the synchronism again at the fastest speed.
Real time pressure testing is made at the position of material feeding and material discharging. With the over press protective and machine stop function, it can prevent the unexpected incidence.
No clean and no-residue, which can reduce production waste greatly.
Capable of realizing zero-inventory and saving the labor cost greatly.
The feeding inlet of base material and product discharging outlet can be connected with the accumulator and the filling machine, and can be worked at the same filling machine at the same time to achieve the continuous production.
One static machine can produce two colors of sealant, and no need to clean. This can save the cost in the equipment investment.
Optional Hot Sale Models
JTH-2K, JTH-3K, JTH-4K
CONTACT US


Foshan Golden Milky Way Intelligent Equipment Co., Ltd.
We are always providing our customers with reliable products and considerate services.
If you would like to keep touch with us directly, please go to contact us