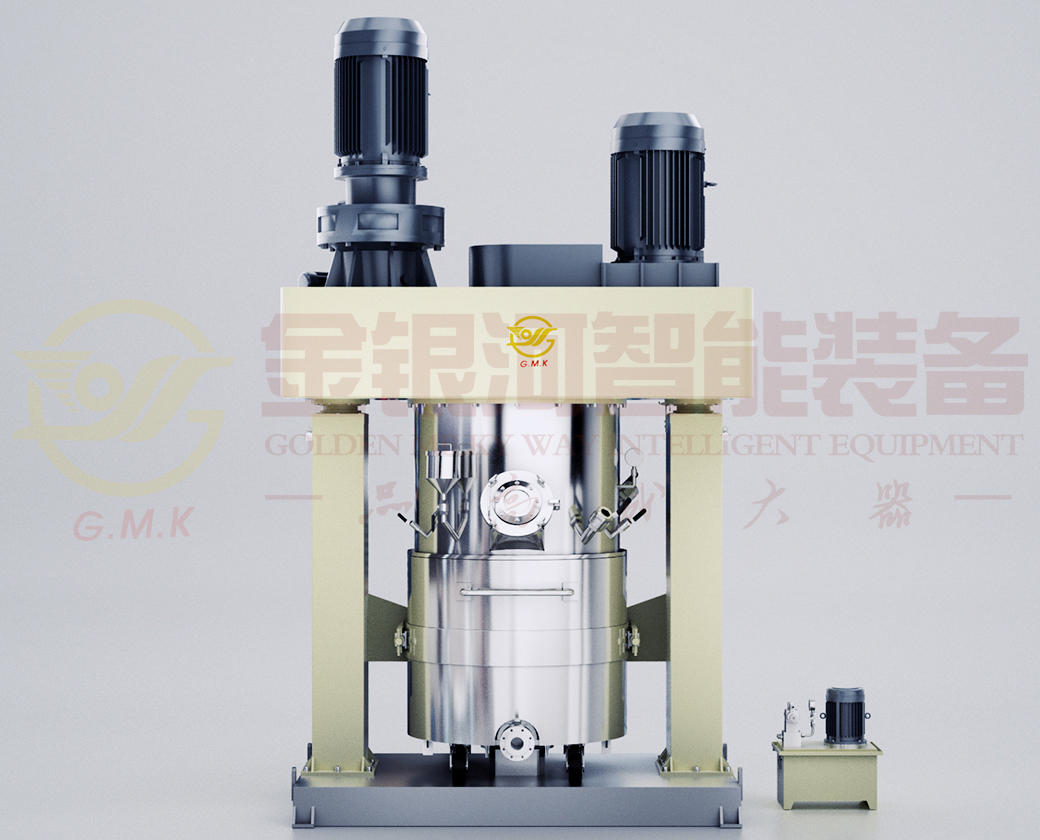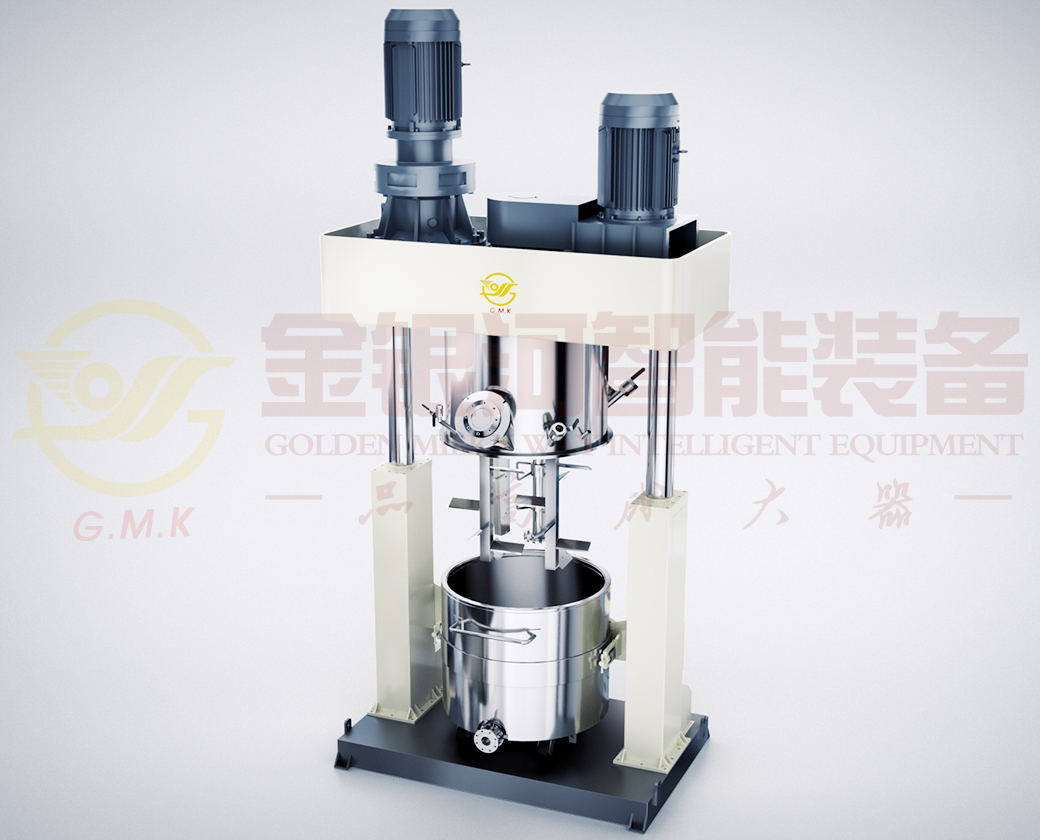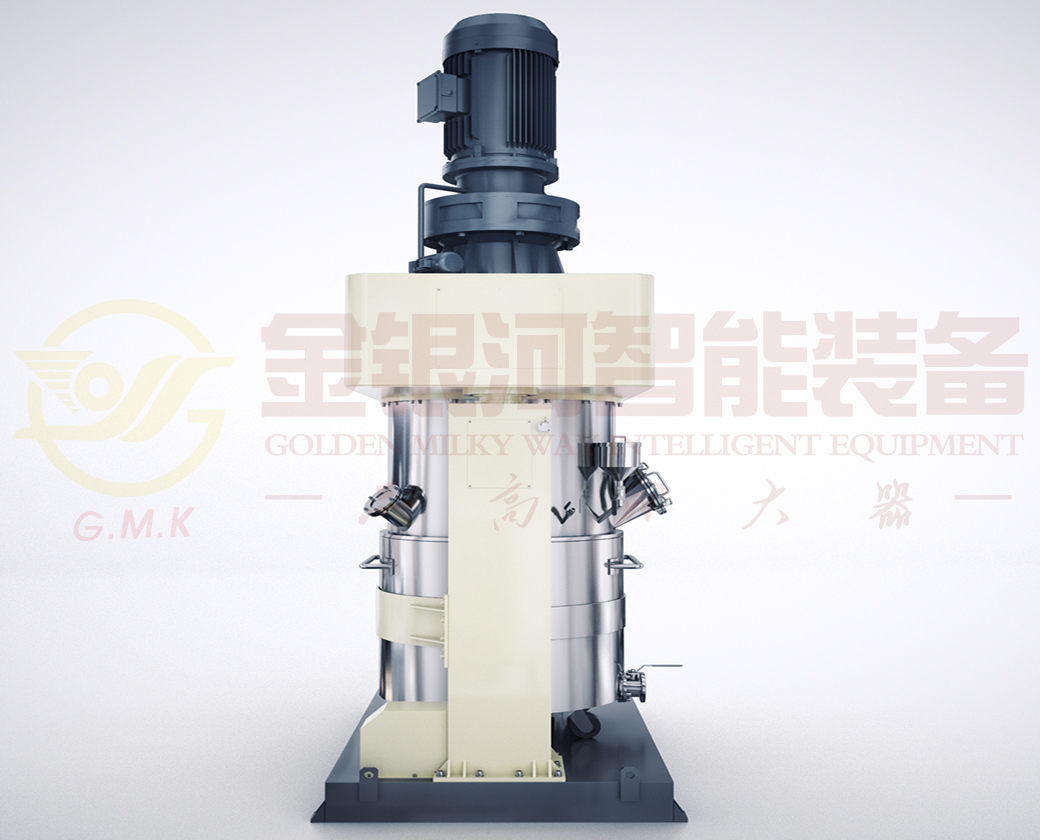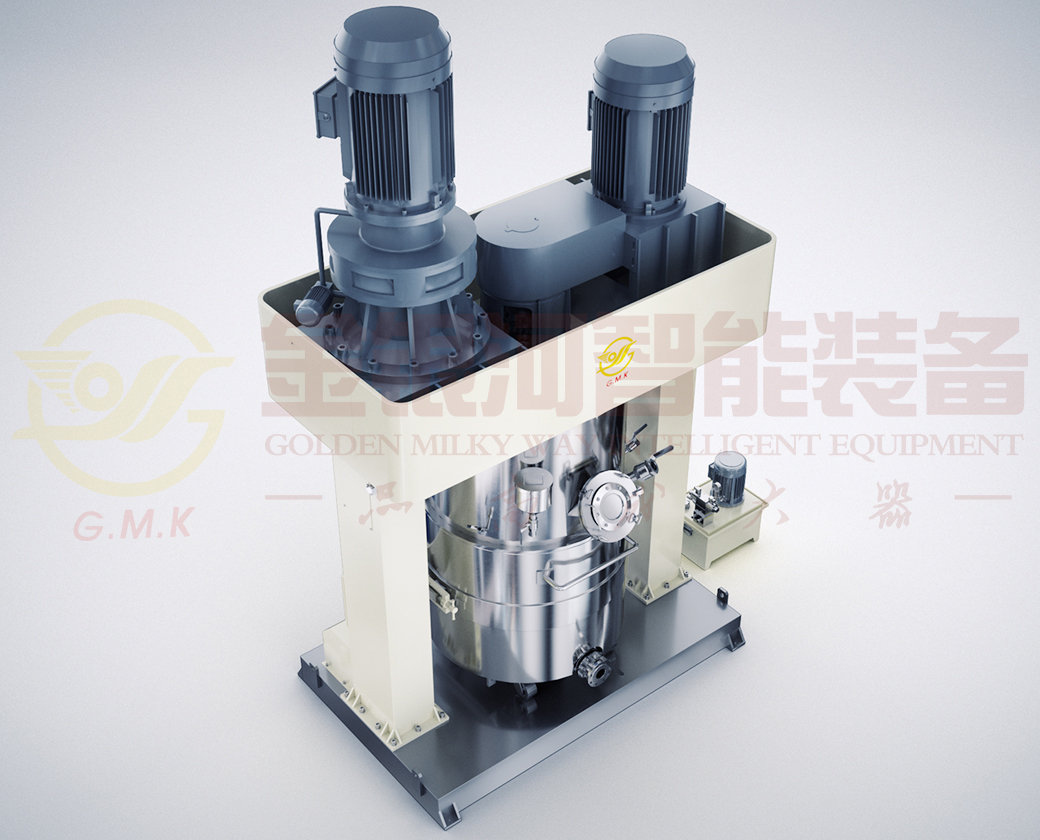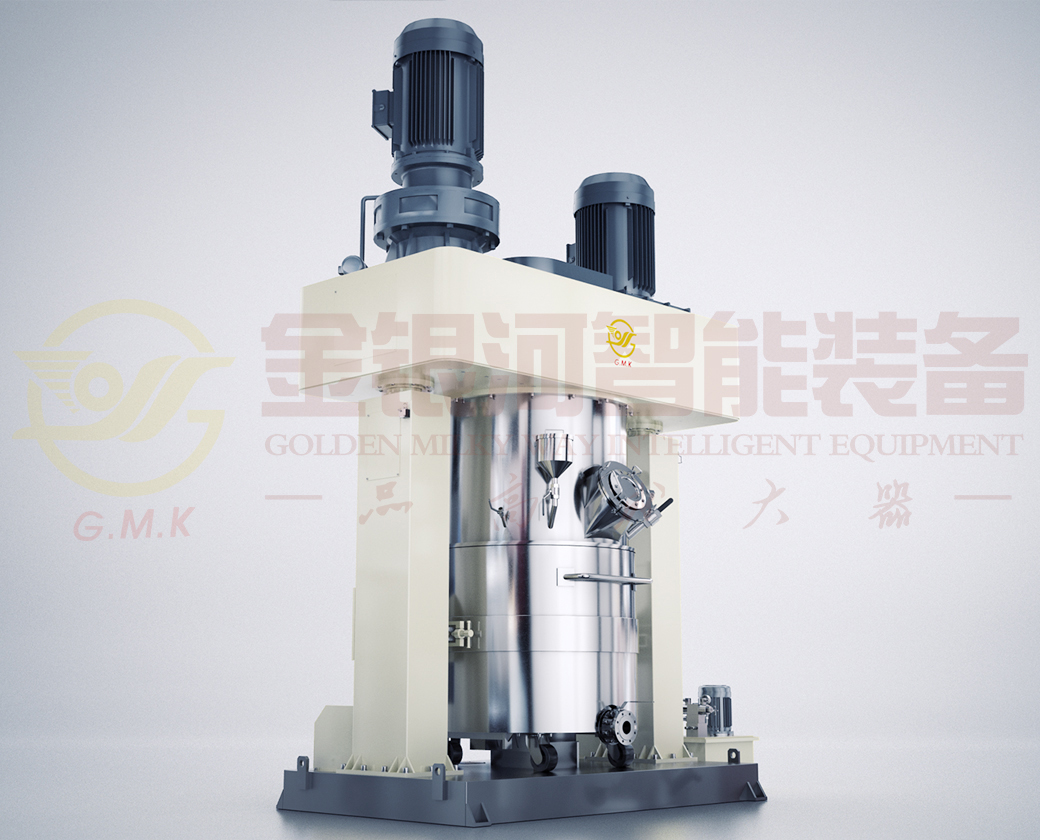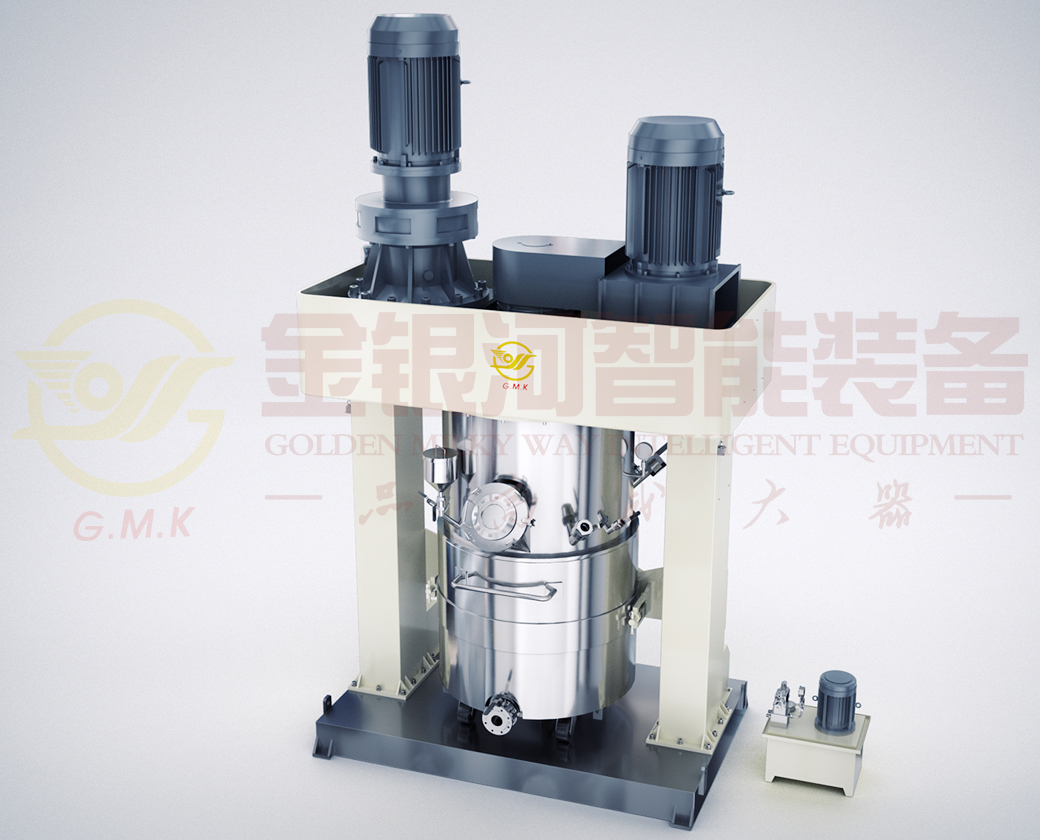 DLH Series Planetary Dispersing Power Mixer
Product Feature
Design pressure: normal or vacuum≤-0.098MPa
Design temperature: normal temperature
Diameter of inner vessel(mm): 950
Vessel capacity(L): 600
Main material of body: stainless steel
Mixing blade configuration: two twist-type mixing stirrers; single high-speed disperser shaft with one high-speed scattered disk and one butterfly paddle (height can be adjusted); knife-type wall scrapper (with rotating temperature probe)
7)Power of mixing motor, rotation speed and Frequency converter
High speed motor 55 kW,with 55 kW Frequency converter
low speed Motor 55 kW,with55 kW Frequency converter
Rotation speed : mixing rotation speed 0~88 /min;dispersion rotation speed 0~980 r/min; revolution speed 0~30 r/min
Lift height of vessel cover(mm): 1100
Vacuum degree in the vacuum system can reach: -0.095MPa(static 0.098MPa)
Power : AC:3×440V,frequency 50Hz
Overall dimension(mm): L 2140 × W 1450 × H 3668
Weight: 6.5 T
Summary
The DLH series planetary dispersing power mixer is a "no-dead-spot" power mixing and dispersion equipment. It adopts a unique stirring mechanism, with a fixed and unmoved bottom vessel, dispersion discs and stirrers make planetary revolution and rotation, and speed adjustments are made by the frequency Frequency converter. It makes the materials move in a complex manner, with strong shearing and kneading forces, for full dispersion and mixing of materials, completely eliminating mixing dead spots. An automatic wall scraper mechanism is designed in the vessel, which continuously scrapes any material adhering to the wall. The equipment is uniquely sealed and can be pressurized or vacuumed. It is widely used in solid-solid, solid-fluid and fluid-fluid mixing, reactions, dispersion, grinding, dissolving, homogenizing and emulsification processes etc., in chemical, light industry, pharmaceuticals, cosmetics, foodstuff, building materials, farm chemical industries, etc. It is an ideal equipment for production of ink, pigment, adhesives, sealants, paste, paste-type materials, lubricants, paints, paste cosmetics, emulsions, cream food and additives. The unit is made up of the planetary mixer and hydraulic extruder on one work-desk, consisting of a base framework, supporting columns, vessel cover, vessel body, oil tanks, transmission, electronic, mixing and hydraulic system components.
Optional Hot Sale Models
DLH-5L, DLH-100L, DLH-600L, DLH-1100L.
CONTACT US


Foshan Golden Milky Way Intelligent Equipment Co., Ltd.
We are always providing our customers with reliable products and considerate services.
If you would like to keep touch with us directly, please go to contact us